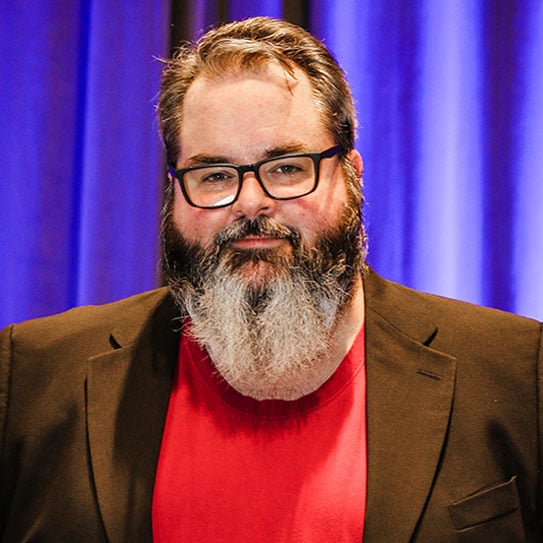 Leading digital strategist, author, speaker and thinker in

the digital and social media marketing industry.
Jason Falls is a leading digital strategist, author, speaker and thinker in the digital and social media marketing industry. He is an innovator in the conversation research segment of social analytics, having published the first-ever Conversation Report in 2012. In 2021, he founded and serves as executive producer of the Marketing Podcast Network. He launched Falls+Partners, an influence marketing strategy and creative concepts firm, in 2022.
An award-winning strategist and widely read industry pundit, Falls has been noted as a top influencer in the social technology and marketing space by Forbes, Entrepreneur, Advertising Age and others. A 2014 Forbes article named him one of 10 business leaders all entrepreneurs should follow on Twitter, along side Richard Branson, Mark Cuban, Tom Peters and Tony Hseih.
He is the author of three books: Winfluence - Reframing Influencer Marketing to Ignite Your Brand (Entrepreneur Press 2021); No Bullshit Social Media: The All-Business, No-Hype Guide to Social Media Marketing (Que 2011), co-authored with Erik Deckers; and The Rebel's Guide to Email Marketing (Que 2012), co-authored with DJ Waldow. Falls is also noted for founding SocialMediaExplorer.com, the top marketing blog in the world according to AdAge's Power 150 in October of 2010.
On the strategy side of the aisle, Falls has worked with brands like GE Appliances, VisitLex, Jim Beam, Buffalo Trace, Weller and Maker's Mark bourbons, Fireball Whisky, Wheatley Vodka, General Motors, AT&T, Louisville Slugger, Rawlings Sporting Goods, Humana, the UK HealthCare, Bacardi, Valvoline, Tempur-Pedic and A&W Restaurants. He also led digital strategy for CafePress, one of the world's top Internet retailers and online shopping destinations. He currently leads digital and social strategy for Cornett, a full-service advertising agency in Lexington, Ky.
An internationally renowned speaker, Falls has informed and entertained audiences on four continents and in eight countries as a keynote and public speaker, corporate event speaker, and training and workshop leader. He writes or has written for Entrepreneur, Forbes, Communication World, TechRepublic, InsiderLouisville.com and other publications. He is a frequent media analyst and guest, appearing on or in outlets like the BBC World Service, ESPN's Outside the Lines, The Wall Street Journal, USA Today, Bloomberg's Businessweek, Forbes and NPR. See the latest media mentions and interview at falls.press.
Falls has served his community with a term on the Board of Directors for the National Center for Families Learning (NCFL), a national non-profit focused on multi-generational literacy programs. He was instrumental in the strategy and launch of NCFL's Wonderopolis, called one of the Internet's top 50 most important websites by Time.  Falls is a writer by craft and a sports connoisseur. He and his two children live in Louisville, Ky.